About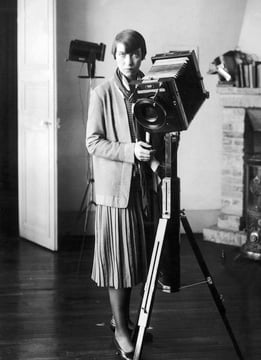 Quality is our motto
Culture, history and architecture permeate this catalog of black & white photographs of New York City.
The renowned photographer Berenice Abbot has a fascinating story of her own. An escape from a troubled childhood in Ohio. A journey to Paris to work for the famous photographer Man Ray. A gig photographing the likes of James Joyce and Jean Cocteau. And a return to New York just as the Roaring Twenties began to fade into the dark days of the Great Depression. 
She was an artistic anomaly of her time, using realism and carefully-selected perspectives to document the unique history of a changing city. The result was a classic collection that is still revered by today's art historians. 
Frame size
Print
size
Frame
size
Mat
(inch)
6x8
10x12
2
9x12
13x16
2
12x16
18x22
3
18x24
24x30
3
24x32
32x40
4
30x40
40x50
5
Gallery Quality, Not Gallery Prices
Frame these historic prints to museum standards with the help of our expert craftspeople. Simply pick your favorite prints, select one of our handcrafted frames, and let us do the rest. We'll professionally print, mat, frame, pack and ship your favorite works directly to your door, complete with hook and nail, perfectly crafted and ready to hang.
Learn more